Race of Ukrainian Champions (2 vs 4)
Yesterday, in wonderful sunny weather the friendly Battle #SPMOTO vs #BorschRacing went to the "2 vs 4" wheels formula.
We just mentioned this ridiculous sports event and immediately in a few hours we got the 4 teams with the following pilots :
#SPMOTO
Pisarev Eugene
Pisarev Konstantin
Kostin Timur
#TheRiders (moto)
Kalash Leonid
White Vladislav
Kalinin Artem
#BorschRacing (karting)
Borsch Gennady
Timchenko Igor
Shulga Sergey
#MaxxRacing (karting)
Kostyna Maxim
Kostyna Rostislav
Andreev Konstantin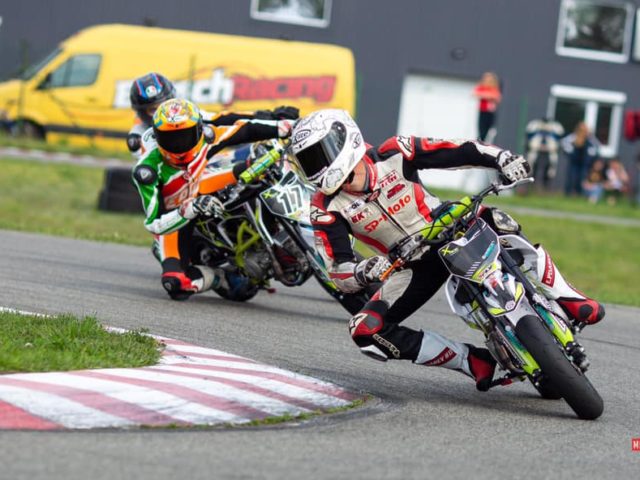 Recall the racing format:
The team consists of 3 pilots.
Each pilot of the team does one 15-minute training session and one qualification session on the pit bike and go-kart. Best times of the Teams' pilots from qualification disciplines are summarized, which is essentially is the result of the team. The team with the smallest total time of the participants wins.
The result was an excellent racing formula – "Race of Champions 2 against 4", a friendly atmosphere, but nevertheless with a tough fight against seconds!
All participants, as well as the fans, were satisfied and happy.
🙂
In the future, some more car- and motorbike-teams are ready to join.
We will finalize the format of the events, learn all the flaws and make it even better and more interesting.
Ahh, sorry, forgot about the results …))
First of all, it's, for sure, the friendship was the winner, however, such an odds and ends like seconds
🙂 also under a count. So:
SPMoto Racing – 336.4 sec
Borsch Racing – 350.2 sec
Riders – 350.7 sec
Maxx Racing – 360.0 sec
The show of the Ukrainian Race of Champions will go ahead!
#motorsports #spmoto #spmotoracingteam #мотоспорт #мотогонки #gokart #pitbike #pitbikevskart #2vs4 #гонки #sbkua #киевчайка #автомотоспорт #racingukraine #antivirus #covid19 #карантин #quarantine