We are pleased to announce now great official news!
"SP-Moto Junior Team Ukraine" will take part in the new grand junior cup #NorternTalentCup 2020 according to the "Road to MotoGP" program, aimed at finding young European talents from 12 to 18 years old, with two of the most promising Ukrainian pilots at the moment:
– 12-year-old Timur Kostin (# 17), will be the second youngest of the 24 eligible participants, a
– 14-year-old Maxim Kovalev (# 3) already managed to mark last year with two podiums in the ADAC Junior Cup.
Eugene Pisarev, Team's Sports Director says :
"The guys will perform under their traditional starting numbers # 17 and # 3, and the team will make every effort to develop and further progress juniors.
The cup is organized by #Dorna, the #MotoGP- promoter in collaboration with #KTM and #ADAC, and will take place in 7 rounds, with two races on the circuits and dates of MotoGP, #WSBK and #IDM on the new
#PreMoto3 motorcycles, which means the highest level of organization and competition.
We are pleased to become the first full-fledged Ukrainian youth team helping young talents to be realized not only in Ukraine but also internationally!
See you exactly one month later on pre-season tests in Germany; the team will have a hot season, both domestically and abroad".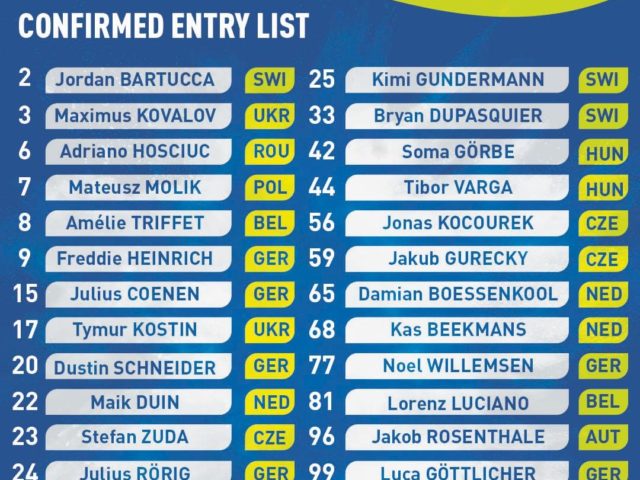 #UkrainianTalenteam #spmotojuniorteam #spmoto
#RoadtoMotoGP #sbkua #spmotoracingteam
#RC4R #мотоспорт #мотогонки #шкмг #sportukraine #juniorukraine #спорт #спортвукраине #юниор